My Music Head
My Music Head is where you learn music and make friends if you want to! We have an ever-growing family of outstanding teachers who will make you reach your musical goals (that is only if you practice!). We care about children as well as adults who are interested in learning music.
Our school went through various owners who brought in their experience and passion for music. It is under the vision of Nada Al Jasmi , who will keep up the good work of teaching music and art academically. My Music Head prides itself in being an innovative learning centre with clear social values, as it offers learning aids and scholarships for talented individuals and free musical workshops for the public in hopes of creating a solid musical community in Dubai and the Emirates.
My Music head provides a high-quality program of instrumentals offers the following instruments:
Strings:
Violin
Cello

Woodwind:
Clarinet
Saxophone
Piano:
Jazz Piano
Percussion:
Drum Kits
Arabic Oud
Guitar:
Acoustic
Electric
Vocals:
Arabic
Western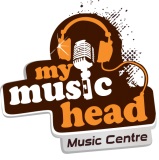 You can visit their website for more information at https://www.instagram.com/mymusichead/

---
There are no products to list in this category.